Pinoy Power Packs Exhibit @ Yuchengco Museum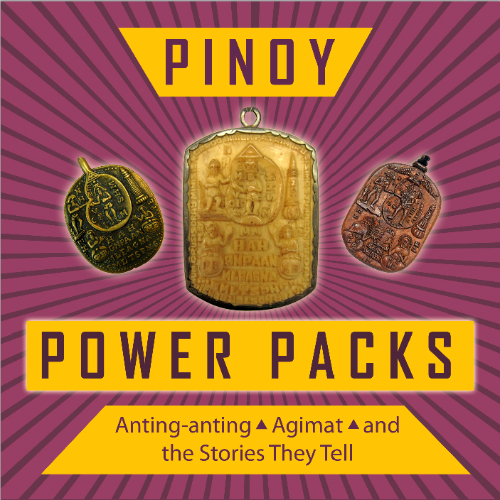 Pinoy Power Packs:
Anting-Anting, Agimat, and the Stories They Tell
Aug 15 – Nov 7, 2015
3/F Bridgeway Gallery
Pinoy Power Packs sheds light into the Filipino folk psyche by examining the motifs, meanings, materials, and mediums of talismanic amulets known as anting-anting and agimat. These are popularly known as brass medallions peddled around Quiapo Church in Manila.
The exhibit also includes examples of sacred woods such as dignum and alitagtag, ephemeral materials such as ink on linen or cotton, or oraciones or prayers on paper. Talismans made of rarer materials such as bone, silver, and ivory are also on display. Pinoy Power Packs showcases anting-antingand agimat from as early as the mid-19th century to contemporary pieces used by today's mag-aanting and healers.
How have these amulets—and the belief systems they signified—survived to this day? How do they continue to protect, transform, and empower? Though misunderstood—even feared or ridiculed—by many, these amulets continue to be the source of secret spirituality that continues to attract many followers.