Lecture Series: First Philippine Republic & the United States

Exhibit Talks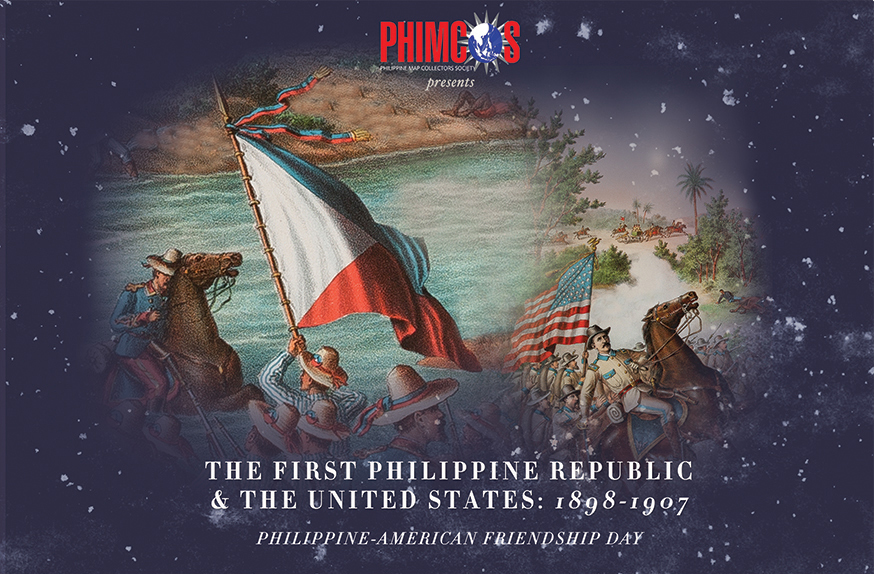 The First Philippine Republic
& the United States
Lecture Series
Saturdays, 10 a.m. – 12 noon
The First Philippine Republic & the United States exhibit covers nine significant years of Philippine history—a period when the first democratic republic in all of Asia revolted against a superpower. In line with the exhibit, the Philippine Map Collectors Society presents a series of exhibit talks by map enthusiasts and historians who will talk about the transition from Spanish to American colonial rule.
May 23
The Opening Battles of the Filipino-American War
Dr. Benito Legarda, Jr.
June 6
General Emilio Aguinaldo: General and President
Dr. Serafin Quiason, Jr.
June 20
The Transition from Spanish to American Colonial Rule
July 4
Socializing with the Tafts
Martin Tinio, Jr.
Exhibit talks come free with admission.
(P100 for adults, P50 for students, P25 for children and seniors)
Free for PHIMCOS members.